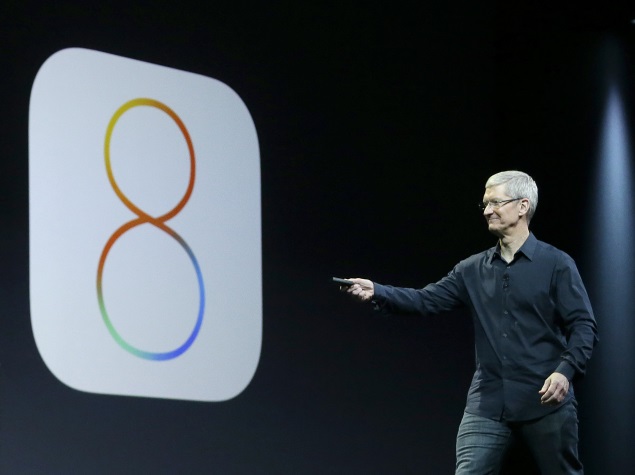 At the
WWDC
Keynote on Monday, Apple
unveiled
new versions of iOS and OS X, and rolled out several interesting features. The changes that were outlined go beyond cosmetic changes, such as support for Indian language keyboards, though there's no mention of system-wide local language support so far.
You can read overview
here
where it becomes clear that Apple is - as usual - picking up good ideas wherever they find them, whether it's from other devices, or from third party apps that were present on the App Store. While this isn't the best thing for developers of those apps which are now competing with Apple's own offerings, users do ultimately benefit as you get great features as soon as you turn on the devices for the first time.
Here are our 10 favourite highlights from iOS 8:
1. Health in the palm of your hand
Healthkit is one of the new features that might be incredibly useful to people, as it can gather all the information from various health and fitness apps and devices.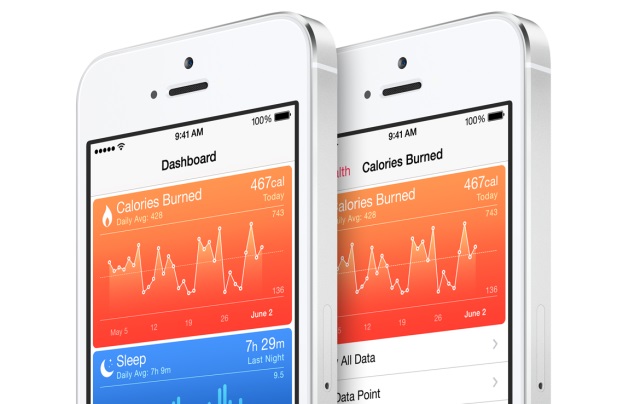 At present, if you have a different health apps or devices, then the data they collect sits in its own silo, but the new Health app will - with the user's permission - get specific information from other apps and devices to more comprehensively manage your health.
2. Snappy ways to chat
Messages gets a major update, and you can now add and remove contacts in group messaging, leave a conversation, and set up a do-not-disturb mode. Users can also go to an attachment view to browse through the photos and videos within a conversation, and you can send self-destructing voice and video messages.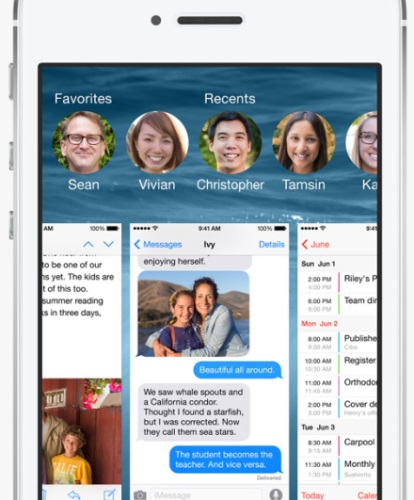 These features could be found in different apps, but integrating them into a single place sounds like a great idea.
3. Stay in sync
Another announcement that sounded great to us is Continuity, shown off during the
OS X
Yosemite part of the keynote.
Apple says the new continuity features in Yosemite make Mac and iOS device perfect companions. When a user's iOS device is near their Mac, Handoff allows the user to start an activity on one device and pass it to the other. Instant Hotspot quickens the process of using the iPhone's hotspot.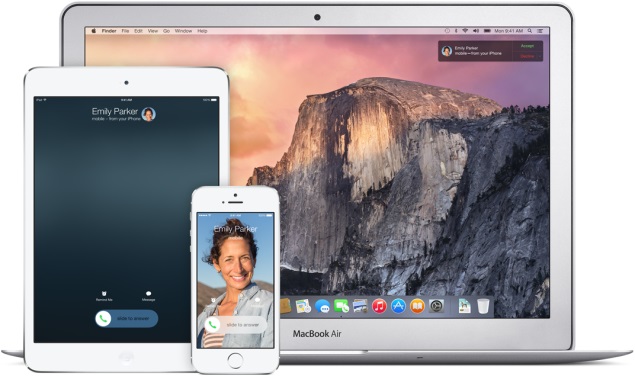 SMS and MMS messages that previously only appeared on the user's iPhone now appear in Messages on all devices. Users can even send SMS or MMS messages directly from their Mac and make or receive iPhone calls using their Mac as a speakerphone.
4. More choices, more communication
One interesting change is the increased support for third parties, even as first party options become more robust. For example, TouchID is now available for all apps to use, which could be very useful for financial apps that want to deliver an extra layer of security, and Apple has also opened up extensions on Safari, something that has been lacking for a while. In another move that will bolster third parties, Apple has opened the doors for third party keyboards.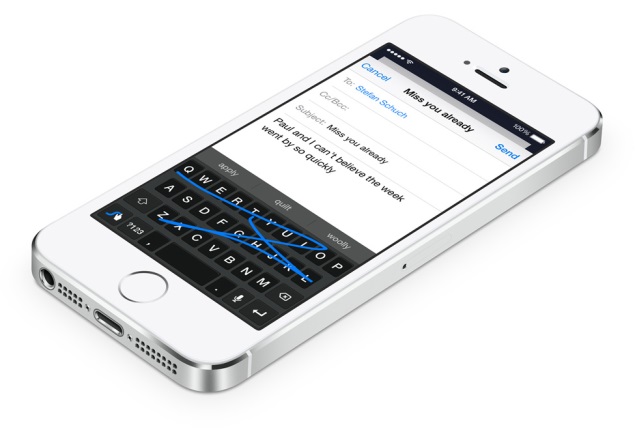 With Safari now getting more functionality, the need for third party browsers gets reduced, and while third party keyboards are now available, Apple's own keyboard has also been updaed with a feature called QuickType, which suggests words while you're typing and also makes suggestions for the next word, which are the kind of features you would have turned to a third party keyboard for in the first place.
5. Family sharing
In family sharing, you can set up upto six devices, to share things like photos, reminders, calendar, and also your books, shows and music.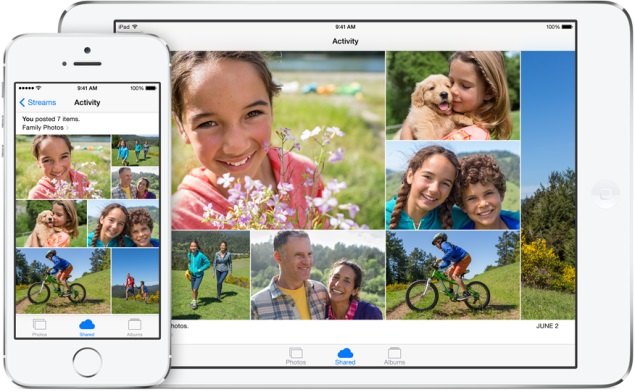 All the devices can be billed to the same registered credit card, and if you've flagged users as kids, they can't buy anything without the person, whose card is registered, getting a notification.
6. Interactive notifications and widgets
As part of a comprehensive program of borrowing ideas, iOS 8 has picked up on BlackBerry 10's responsive notifications. Now, when a message or mail comes you can swipe down on the notification and reply without leaving the app you are in. It isn't a huge change - but any BlackBerry 10 user will attest to the fact that it makes sending short responses much more convenient than before. Another change to notifications, is the addition of widgets.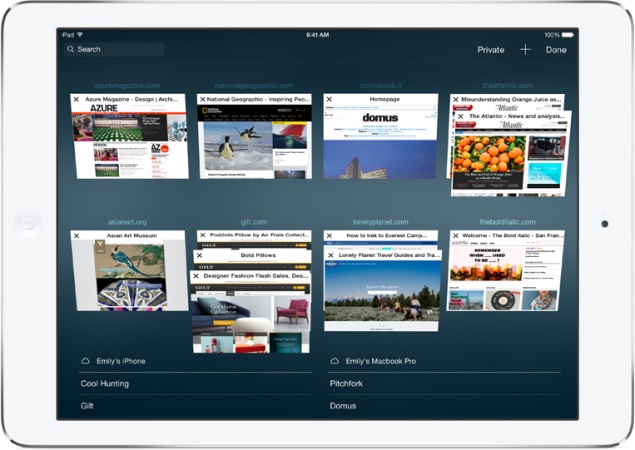 Apple still hasn't made room on our home-screens for widgets, but you now have them in the notification centre. There are many ways in which this kind of development could be useful, which were highlighted by Apple itself, and we are excited about this. The only catch is that the notification centre has been getting pretty crowded, and we shudder to think of what it would look like if Candy Crush Saga and Clash of Clans get to post notifications.
7. Goodbye Google
Google continues to be the default search engine for most of us, but Apple is doing what it can to help us find alternatives. Bing now powers the search function in Spotlight, on both OS X and iOS 8. Earlier, Bing had also replaced Google as the search provider for Siri.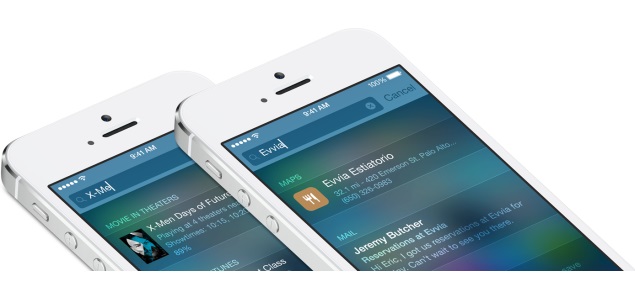 Perhaps more interesting is the addition of a private search option for Safari, integrating DuckDuckGo. DuckDuckGo is a privacy focused search engine, which has been gaining prominence as a sort of anti-Google, as it does not track users or sell data to advertisers. Its audience is still very small, but native integration in iOS might change that.
8. Hey Siri


Siri and Google Now get compared pretty frequently, but this time, the comparison might be more reasonable. Apple has announced several new features for Siri, including an always-on, voice activated mode, that lets you use it by saying, "Hey Siri". Siri now includes more language support and Shazam song recognition, but perhaps more interesting is that you can now use it to buy iTunes content.
9. Kitting out the Home
Apple also announced something called Homekit, which lays the groundwork for the connected home. The Internet of Things has been around the corner for a decade now, but with more consumer brands putting out products in the market, we might actually see this develop in front of us now. Homekit will allow your mobile to work with things like locks, lights, cameras, doors, thermostats, plugs and switches, and let you control individual devices or scenes - groups of devices.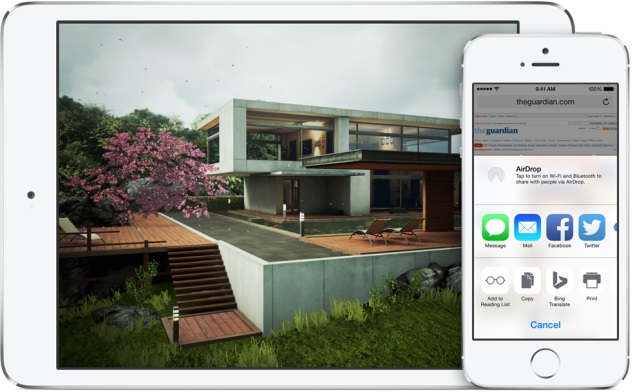 It might be some time still before this becomes useful to customers, as the ecosystem needs to fall into place, but it is a promising start.
10. Taking over the cloud
If you're already using Dropbox then you know what iCloud Drive is. Apple's first party cloud storage system will be useful since it will likely get supported by most third party apps, but Dropbox is so widespread these days that most apps mention Dropbox sync as a feature on their app store listings.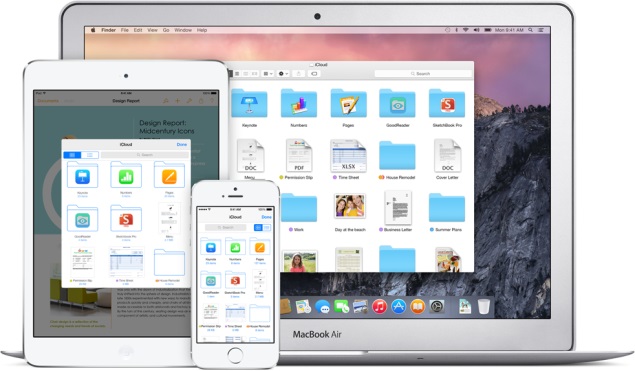 Still, for people who don't use too many third party apps, iCloud Drive will be very useful. The service will come with 5GB of free storage, plus $0.99 per month for 20GB, and $3.99 for 200GB, which is pretty reasonable.