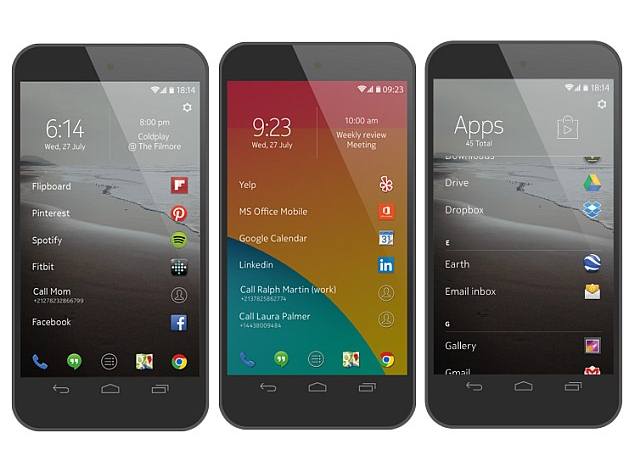 A Nokia division not owned by Microsoft on Thursday introduced a new Android launcher app called Z Launcher. The Z Launcher app is a limited pre-beta release right now, and is only available via the Z Launcher
website
, and not via Google Play.
The Nokia Z Launcher app is compatible with smartphones running Android 4.1 or higher, and is not optimised for Android tablets. At present, Nokia is testing the Z Launcher on the Google Nexus 5, Samsung Galaxy S III, Galaxy S4, and Galaxy S5. In order to download the launcher app, users will have to sign up with their Google account first.
The Nokia Z Launcher is named after one of its key features that lets user write a letter in order to search for anything directly from the launcher screen. Nokia calls it 'Scribble', a feature that can search anything on the phone "in as little as one second." With Scribble, users just need to draw the first letter of the search and it finds the related app, contact or task.
When the Z Launcher will be installed, users will see the time, date and one upcoming calendar event at the top of the home screen. Just like other launchers, with a tap on time will open Android's clock app and tapping the calendar event will open the Calendar app. Other than that rest of the screen is acquired by few apps, contacts and web pages.
"We're releasing the first version of Z Launcher with a limited number of downloads initially, to see how it works and learn from your feedback. In the next few months we'll provide updates on new versions, features and availability", noted Brook Eaton, Lead Product Manager on Z Launcher's
blog
.
The Z Launcher app is an independent project by Nokia, free of Microsoft. The company is no longer a cellphone maker as it sold its devices and services business to Microsoft handset for EUR 5.44 billion.